Did you grow up with fairy tales? Do you remember stories filled with magic and wonder? For many of us, fairy tales were a childhood staple, exciting our imaginations and inspiring countless dreams and happy moments.
It's time for you and your family to experience the magic and wonder of those childhood days all over again, with a keepsake you can treasure for years to come. Step back into a world of innocence and wonder, where magical beings flit and fly, spreading fairy dust in their wake. Magic still exists for those willing to look and believe and at Enchanted Fairies, we even provide photographic proof!
Your child will have access to a spectacular choice of outfits created by our designer but inspired by nature, with bold and beautiful colours that would make a bouquet of flowers jealous. Selecting just the right look to bring out their magical side, your child will gain their wings and set out on their adventure.
Every child should be made to know how beautiful they are and with these stunning images on your wall, they will have no doubt, because all magic and even the loveliest natural scenery pales in comparison to the magnificence found in your child's sparkling eyes and delighted smile.
But…Not every child loves fairies and that's ok. Some will have other dreams. Perhaps
they would rather be a daring knight about to embark on a quest to save the land
from some fearsome danger. The world will always need heroes, after all, and perhaps that will be your young one.
While fairies often symbolize light, laughter, the natural world, and the power of magic and imagination, knights stand for bravery, honesty, perseverance, and triumph over the challenges that face us. Assuming the role of a knight shows your child how strong they are, how resourceful, and how heroic, lessons that can do them well in the years to come.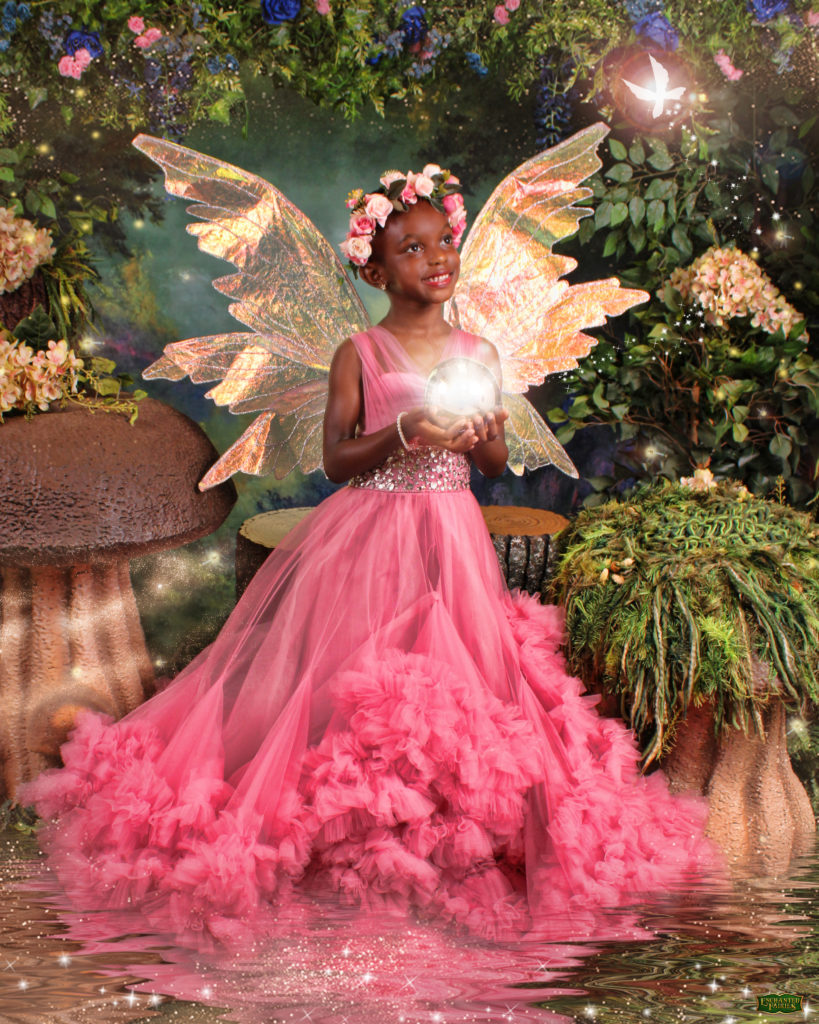 Whether your child embraces the magical fairy side of the mighty knight within, Enchanted Fairy's fine art portraits bring their dreams to life for all to see.
Dreams and imagination are an important part of childhood and there is a reason that fairy tales have endured for countless centuries—we all need a little bit of magic in our lives and every parent knows that their child is a dream come true.

What better way to celebrate your child's magical nature than an enchanting portrait revealing their inner selves? These images come straight from a storybook and will be cherished for a lifetime, showing your child just how much they are loved.
For an immersive, fun, and engaging photo session that you and your family will never forget, it's time to request your invitation! Learn more about our childrens fairy photography now!

There's one more thing that you should know—100% of the proceeds from the
session fee go to charity. Now that's magic worthy of a fairy and chivalrous like a knight!