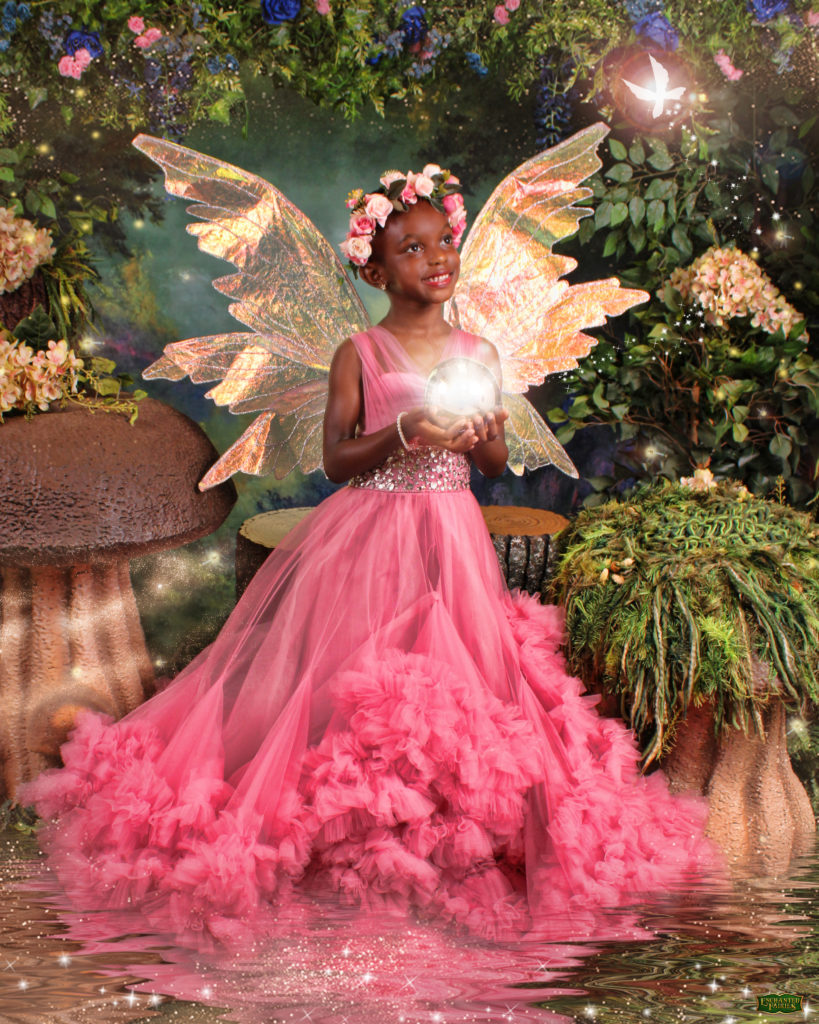 Are You Looking For A Sarasota Fairy Photoshoot?
Did you grow up with fairy tales? Do you remember stories filled with magic and wonder? For many of us, fairy tales were a childhood staple, exciting our imaginations and inspiring countless dreams and happy moments.
Are the Sarasota fairy sessions available now?
Yes! It's time for you and your family to experience the magic and wonder of those childhood days all over again, with a keepsake you can treasure for years to come. Step back into a world of innocence and wonder, where magical beings flit and fly, spreading fairy dust in their wake. Magic still exists for those willing to look and believe and at Enchanted Fairies, we even provide photographic proof!

Your child will have access to a spectacular choice of outfits created by our designer but inspired by nature, with bold and beautiful colours that would make a bouquet of flowers jealous. Selecting just the right look to bring out their magical side, your child will gain their wings and set out on their adventure.

Every child should be made to know how beautiful they are and with these stunning images on your wall, they will have no doubt, because all magic and even the loveliest natural scenery pales in comparison to the magnificence found in your child's sparkling eyes and delighted smile.
But…Not every child loves fairies and that's ok. Some will have other dreams. Perhaps
they would rather be a daring knight about to embark on a quest to save the land
from some fearsome danger. The world will always need heroes, after all, and perhaps that will be your young one.
While fairies often symbolize light, laughter, the natural world, and the power of magic and imagination, knights stand for bravery, honesty, perseverance, and triumph over the challenges that face us. Assuming the role of a knight shows your child how strong they are, how resourceful, and how heroic, lessons that can do them well in the years to come.
Whether your child embraces the magical fairy side of the mighty knight within, Enchanted Fairy's fine art portraits bring their dreams to life for all to see.
Dreams and imagination are an important part of childhood and there is a reason that fairy tales have endured for countless centuries—we all need a little bit of magic in our lives and every parent knows that their child is a dream come true.
Do you provide the wardrobe?
Why yes, we do! And what a gorgeous selection do we have in store for you!

This collection was inspired by a walk in nature where our wardrobe designer gazed up at the sky and saw how beautiful our world was lit by a dazzling sky. As the sun set, her imagination was set ablaze.

The colors that make up gorgeous twilight skies are replicated in this collection to create an ensemble sure to enchant all our fairies in 2021.

Each line is special, unique and curated for each city. Please visit your studio location page on the locations page or our galleries page to see what wardrobe will be available to you!
After checking in and choosing your beautiful fairy dress color (icy blue, purple, or pink), you will be ushered to your very own dressing room.
But that's not all, every fairy will receive a beautiful flower crown or sparkling tiara, dainty crystalline fairy wings, and a few dashes of pixie dust!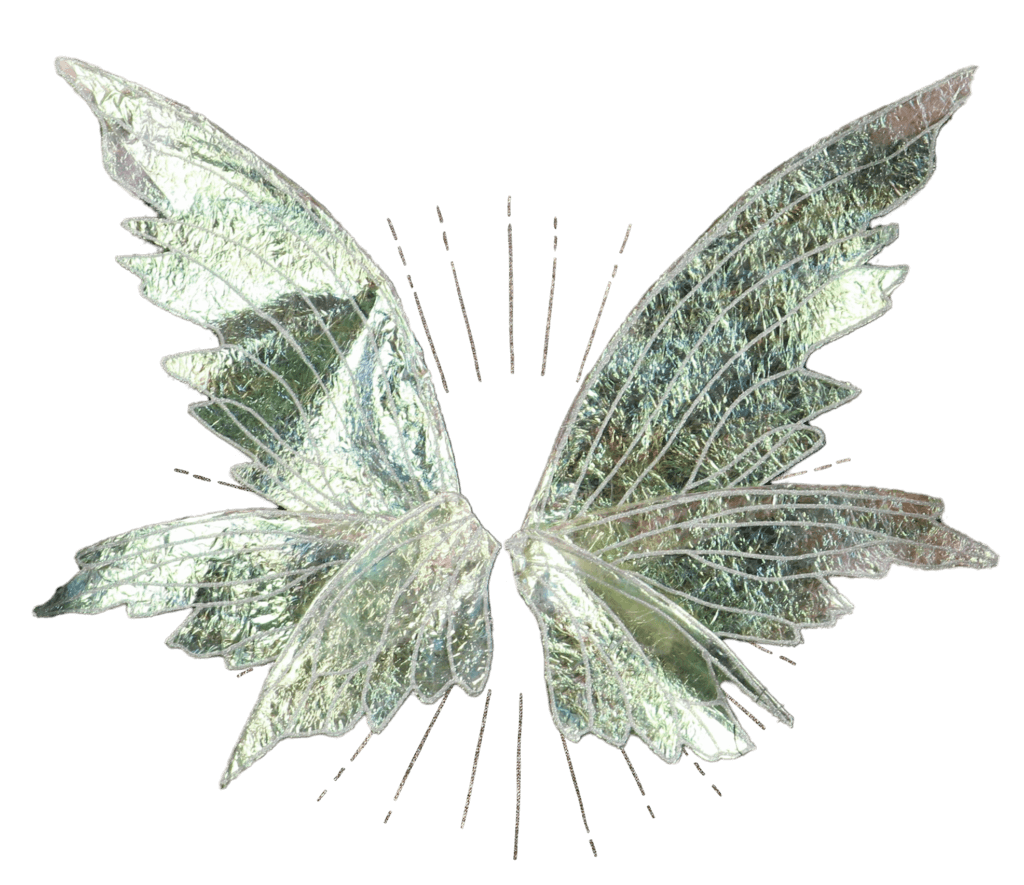 What do I get when I book a magical fairy portrait?
Asking the important questions!

At Enchanted Fairies, your magical experience is totally all-inclusive.

Dreams and imaginations take flight from the moment your children step foot into our enchanted studio.

Kids fully immerse in a joy-filled, light-hearted, confidence-boosting magical session.

You pay a modest $25 session fee per child, we donate 100% of proceeds of these session fees to charity.

One of the charities, for example, that we benefit is called Kidd's Kids. They take kids from all over the US with life-threatening and life-altering conditions to Disney World with their families to get a chance to be kids for a week. It's incredible what a break it gives these beautiful children from the hospital visits. Gives them a chance to be kids.
Your children get to dress up, get access to our selection of gorgeous wardrobe, flower crowns, and the entire magical experience of an Enchanted Fairies session with your very own certified Enchanted Fairies portrait artist. And no fairy session can get started without a few dashes of pixie dust!

Your portrait artist has been rigorously trained in the magical arts of Enchanted Fairies, has graduated from Enchanted Fairies University and the experience they will provide is one that rivals Disney all while capturing those heart-melting portraits.
We simply can't wait to be your child's favorite can't-stop-talking-about-it memory!
So let's recap here…
💎 Your child gets the ​Full ALL INCLUSIVE Magical Session (no obligation to purchase)…
💎 Our Ripped-From-The-Pages-of-a-Storybook Enchanted Fairies set…
💎 Your child will be able to do ALL the signature Enchanted Fairies poses…
💎 They will get access to their choice of fairy wardrobe (our dresses retail between $200-$700 each, this selection offered complimentary)
💎 Your child will get access to our dazzling handmade crystalline wings…
💎 Your child will get magical pixie dust…
💎 Can't forget the flower crown…
💎 Or tiara, if they rather be a little more glam…
💎 They will immerse themselves in the adventure of our magical experience…
💎 Your child discover all our set pieces and props (curated of mostly hand-crafted items we collect or make in house)…
💎 What's AMAZING, is your child will feel totally comfortable, confident and have a blast…
💎 Even BETTER, we donate the entire 100% of proceeds of the session fee to charity…
that's not all, if you know us
you know, we like to over deliver so…
BEST YET! 💎 We will be gifting you a beautiful 8X10 Limited Edition Enchanted Fairies portrait of your magical session (1 per family per 365 days) with full retouching and artistry, absolutely. for. free.

Absolutely, zero obligation to purchase!
But we have to be honest, our portrait artists are masters of light and magic and they will capture more than their fair share of gorgeous, enchanting and captivating images.

In fact, sometimes parents get mad that we captured so many amazing images that it makes it hard to pick just one!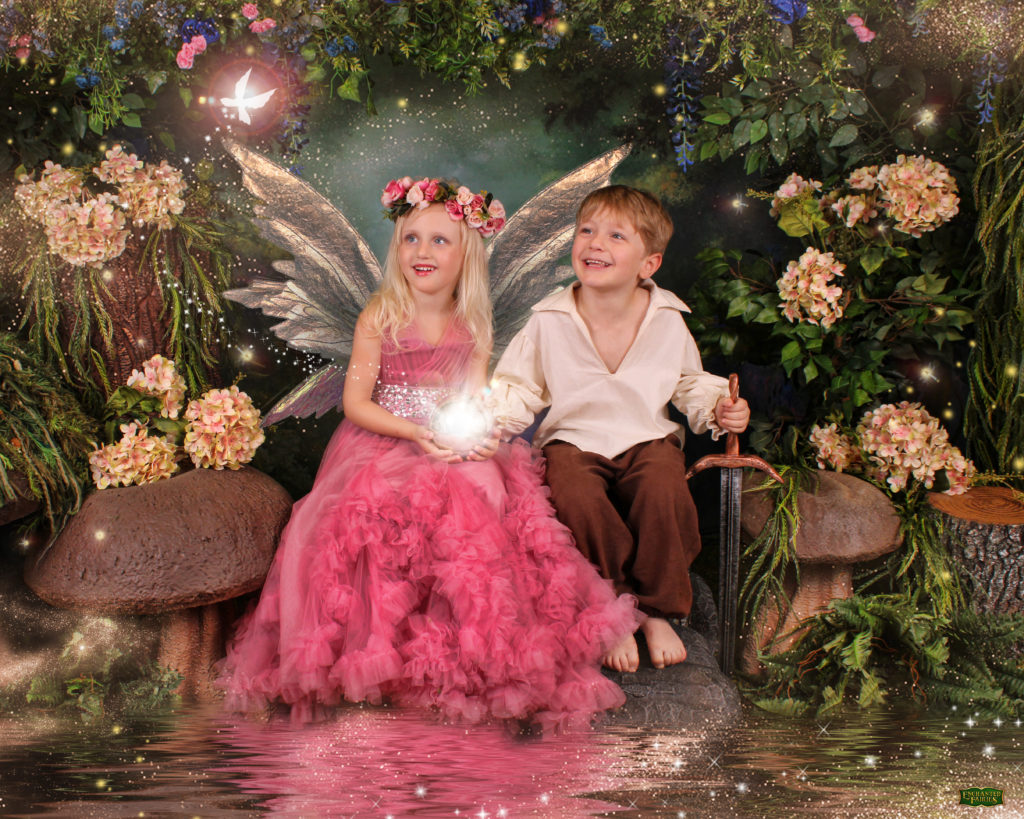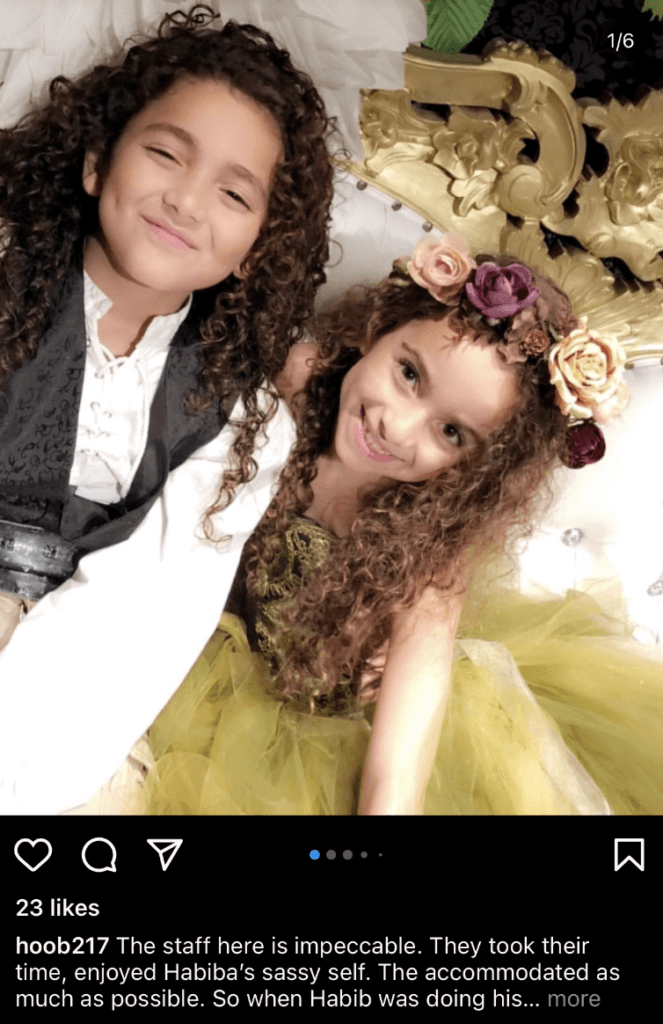 Because of ALL of the above, we are currently in high demand, so sessions are currently invite only.

Have you signed up to receive an invitation?

Hop on the invite list above and we can't wait to see you in the forest.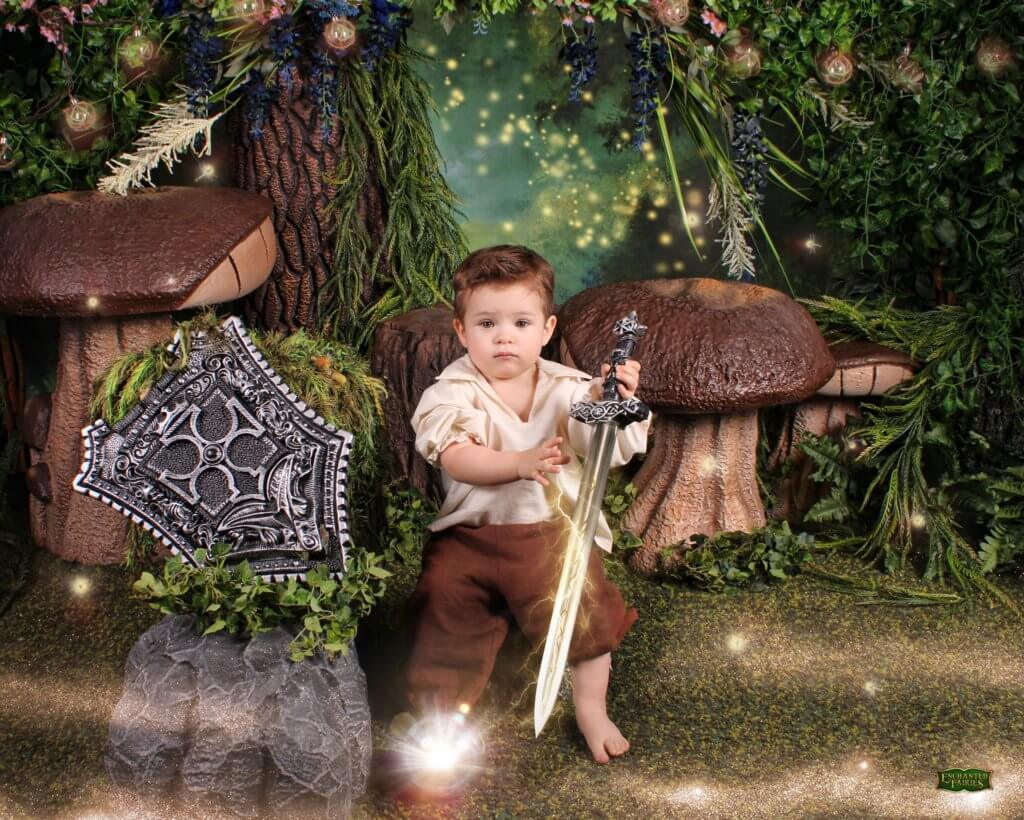 Are you looking for other kinds of portrait studio sessions?
What are Knight sessions like?
Knights embark on a magical quest full of adventure and fun!

Your child will get access to our renaissance style knight outfits sizing from newborn to 16Y. Our fun knight sessions are similar to the fairy photoshoot sessions too!

The forest transforms into a lush, green forest full of discovery at every turn. Knights even get access to their very own set of hand selected props that will make any knight's dreams come true.

Whether is wielding a shield or brandishing a sword to ward off the dragons, you can be sure your knight will have a blast at our enchanted forest!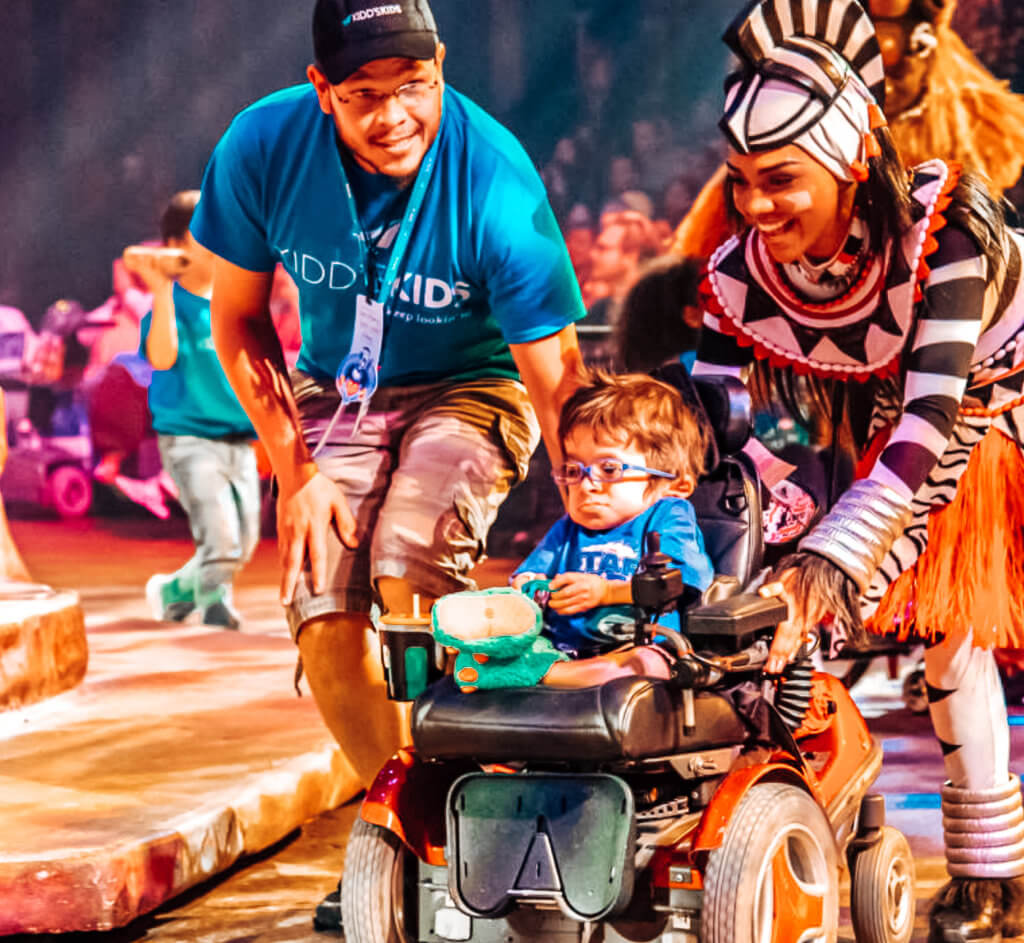 What is Kidd's Kids?
Kidd's Kids is one of our charity partners in the DFW area and an organization whose mission is to provide hope and happiness by creating beautiful memories for families of children with life-altering or life-threatening conditions. It all started with a diagnosis, a prayer to God and it has been a movement that has impacted so many children that face such harsh realities in their day to day. We are proud to support what Kidd's Kids does.
The video above beautifully captures the magic that is Kidd's Kids. Please visit KiddsKids.org to learn more.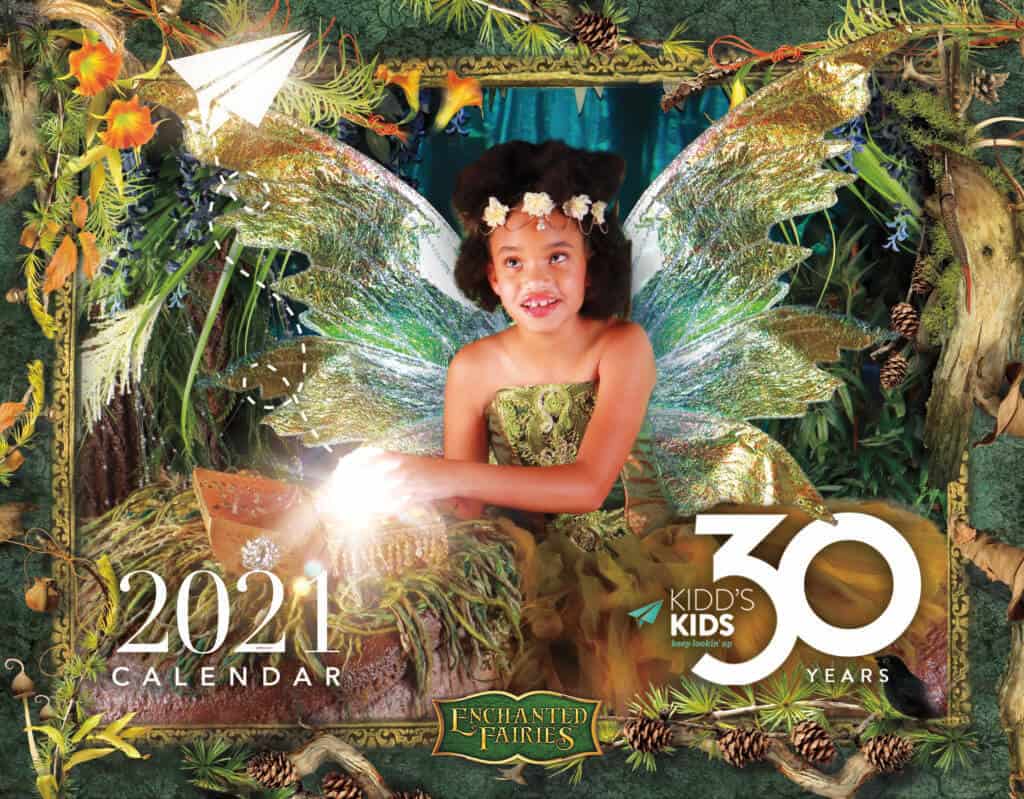 Do you serve children with special needs?
Yes, we are a studio that welcomes and serves all children regardless of abilities.
Special needs, and differently-abled children will find a haven at Enchanted Fairies.
Our certified Enchanted Fairies photographers are specially trained to help all children feel comfortable and have lots of fun during their fun fairy portrait session.
In order for us to best present ourselves to your amazing child, we ask you to email us ahead of time of any special notes or requests (eg. sensory issues 'does not like to be touched')
Because of our ties to children's charities, we are serious in our commitment to making all feel at home in the forest.
What precautions is Enchanted Fairies taking in response to COVID-19?
Safety for our guests is number one concern and even more so during this time, in fact, our precautions are more rigorous than those at Walt Disney World.

Precautions we're currently taking include:
Limiting Sessions to 1 Family at a Time
Temperature Checks
Limiting 2 Adults at a Time to accompany our little fairies and knights into the session rooms
Suspending Hair and Makeup Services
Deep steam and sanitize all wardrobe between uses
We sanitize all sets, props, & accessories in between every single session
Health Acknowledgement
Please make sure that you have reviewed any advisories or restrictions that may be impact travel in your area.

By entering Enchanted Fairies, you are confirming that you and all persons in your party:
are not experiencing any of the following symptoms of COVID-19 identified by the Centers for Disease Control and Prevention at CDC.gov, including:

Fever or chills
Cough
Shortness of breath or difficulty breathing
Fatigue
Muscle or body aches
Headache
New loss of taste or smell
Sore throat
Congestion or runny nose
Nausea or vomiting
Diarrhea

have not been in contact with someone with confirmed or suspected COVID-19 symptoms without completing a 14-day quarantine
are not under any self-quarantine orders
Guests who cannot confirm all of the above criteria must not enter Enchanted Fairies.
If you need to reschedule your session, please contact our experience concierges by using the help bubble at the bottom of this webpage.
By entering Enchanted Fairies, you acknowledge that you understand and will abide by the above health-and-safety requirements.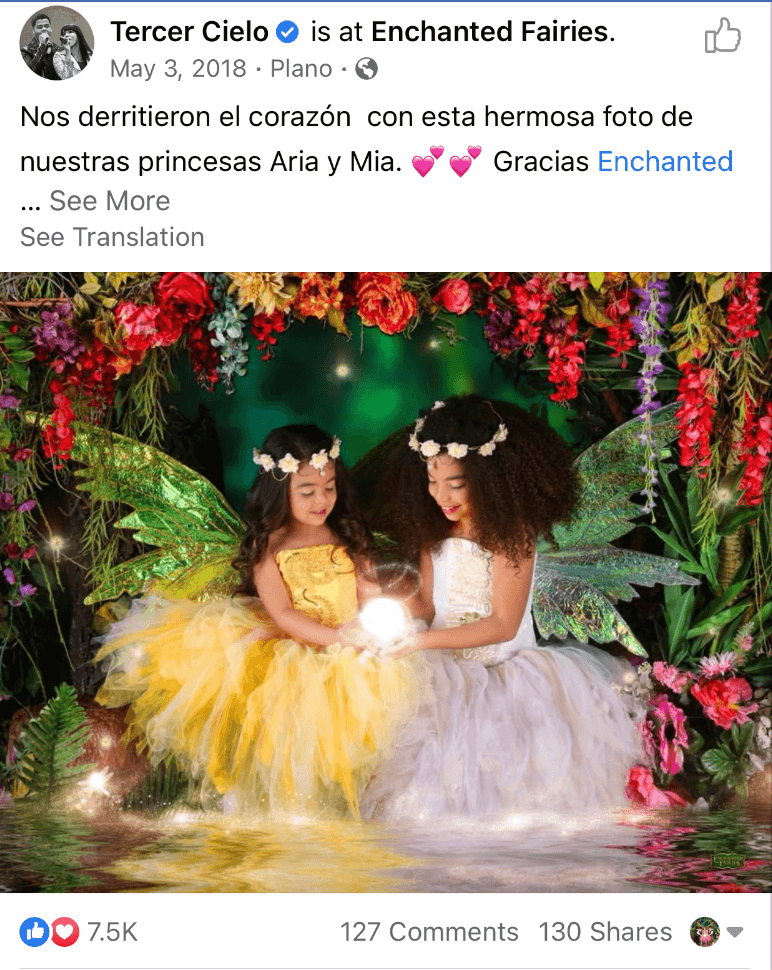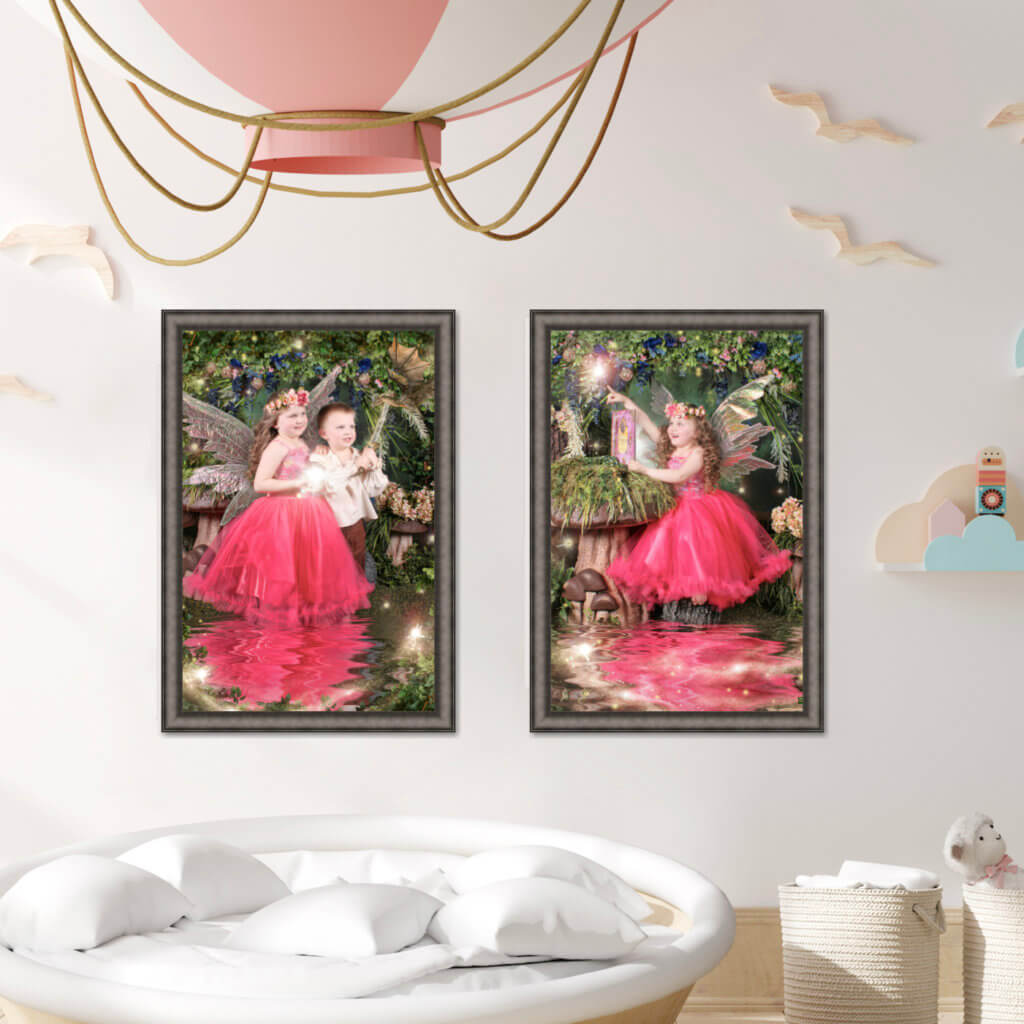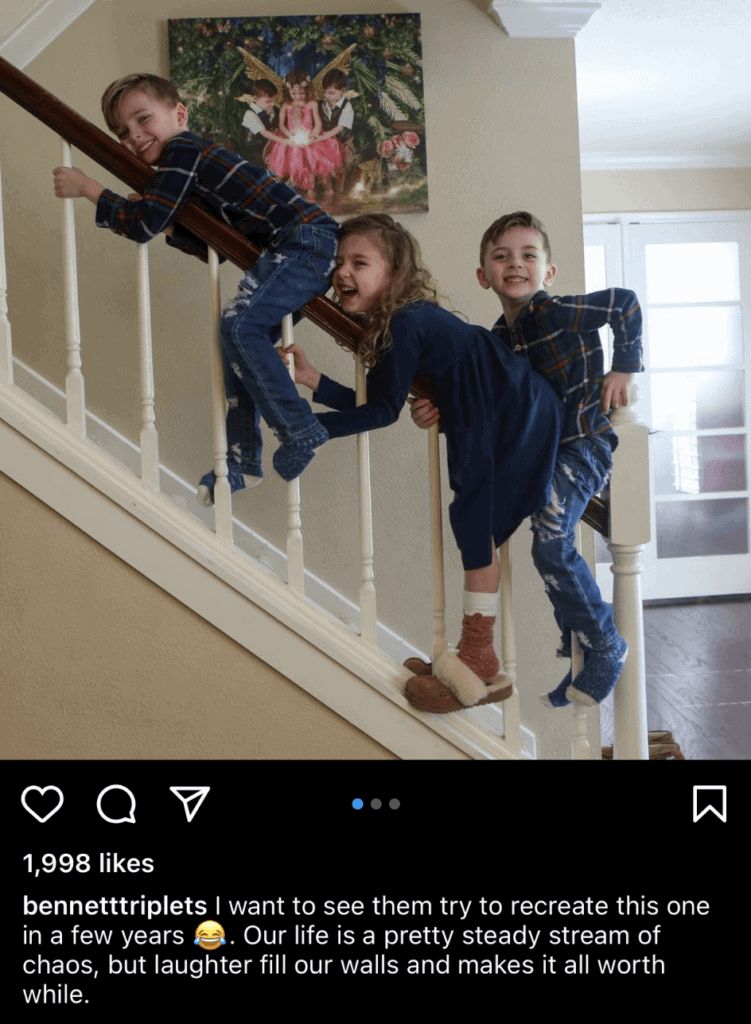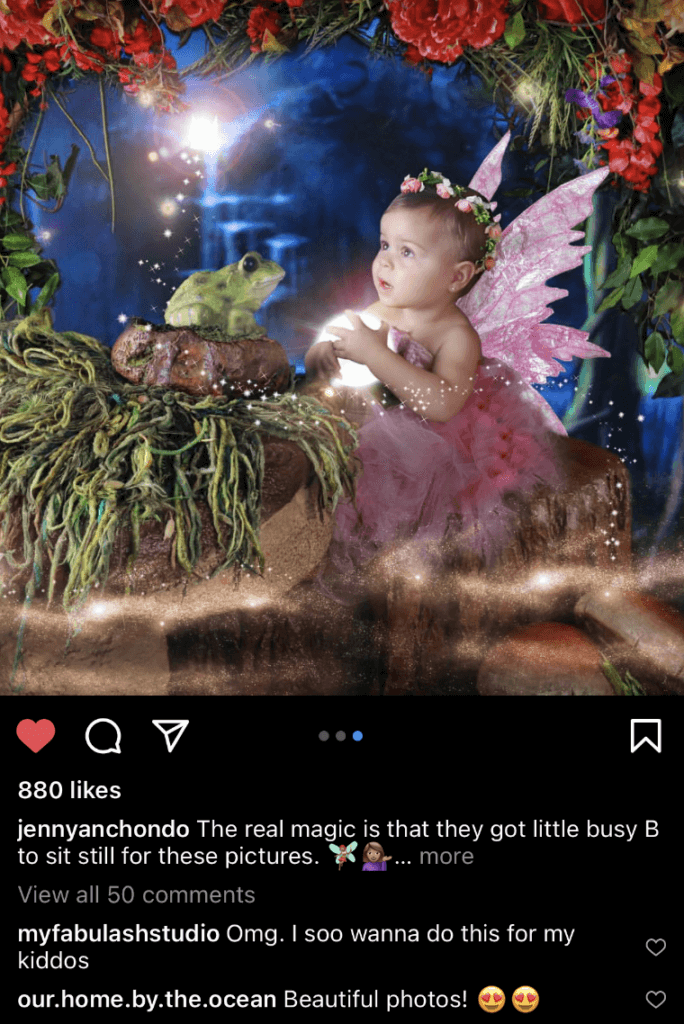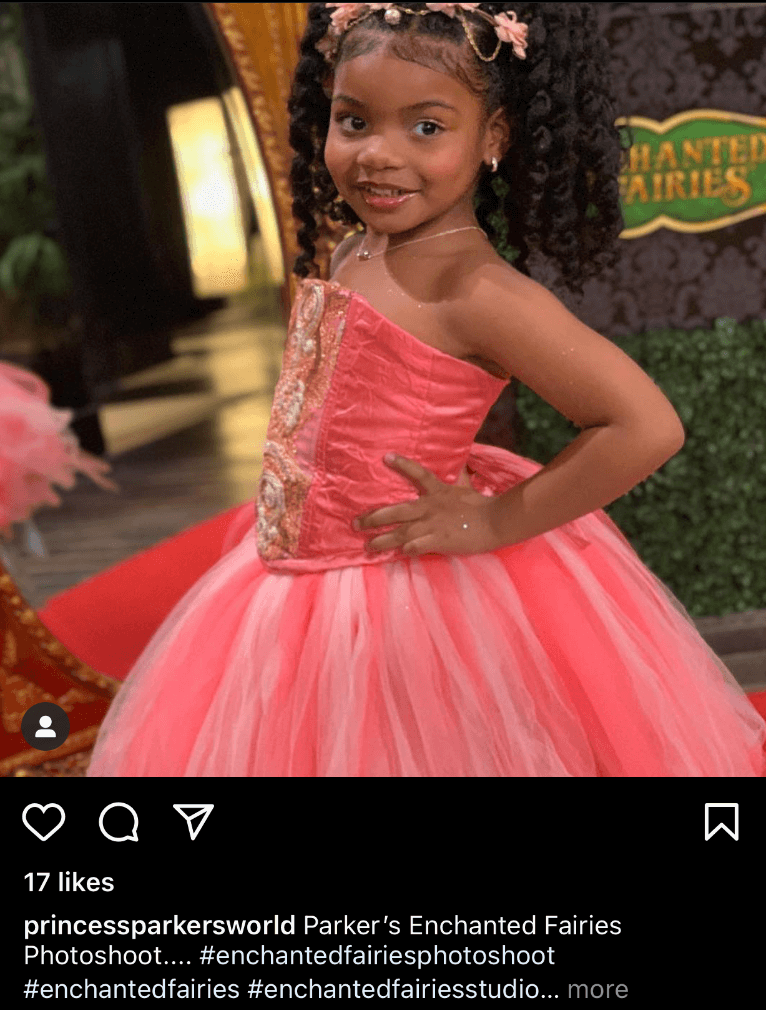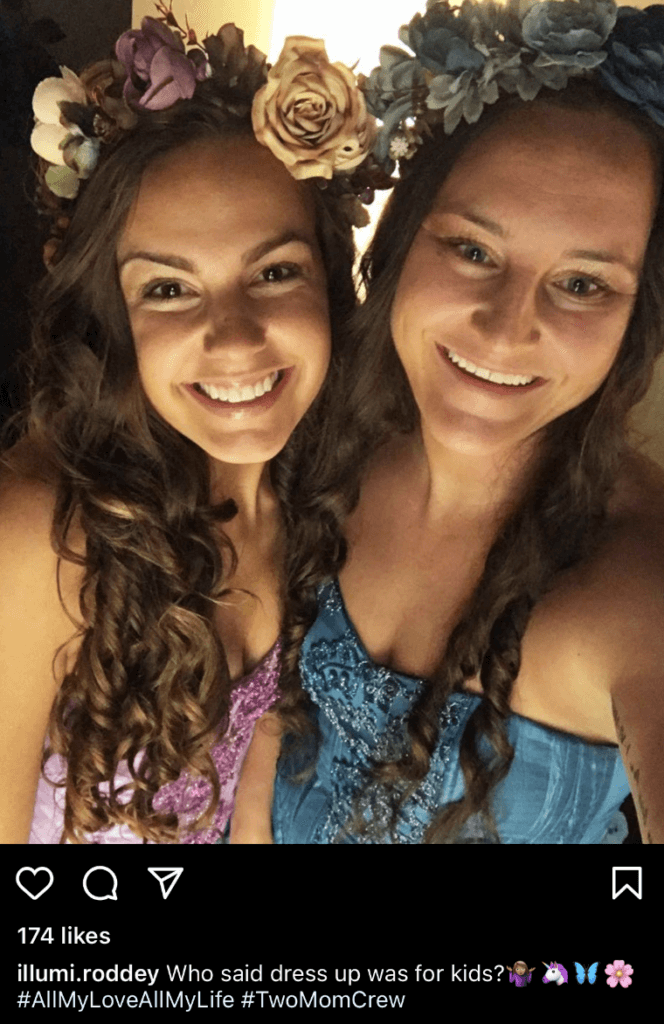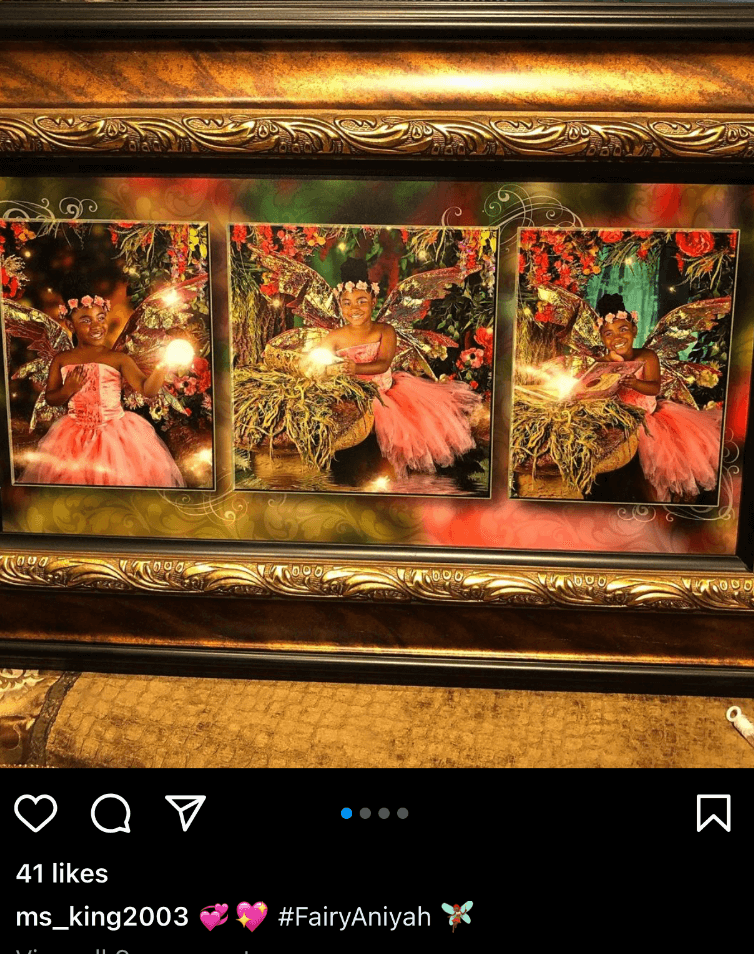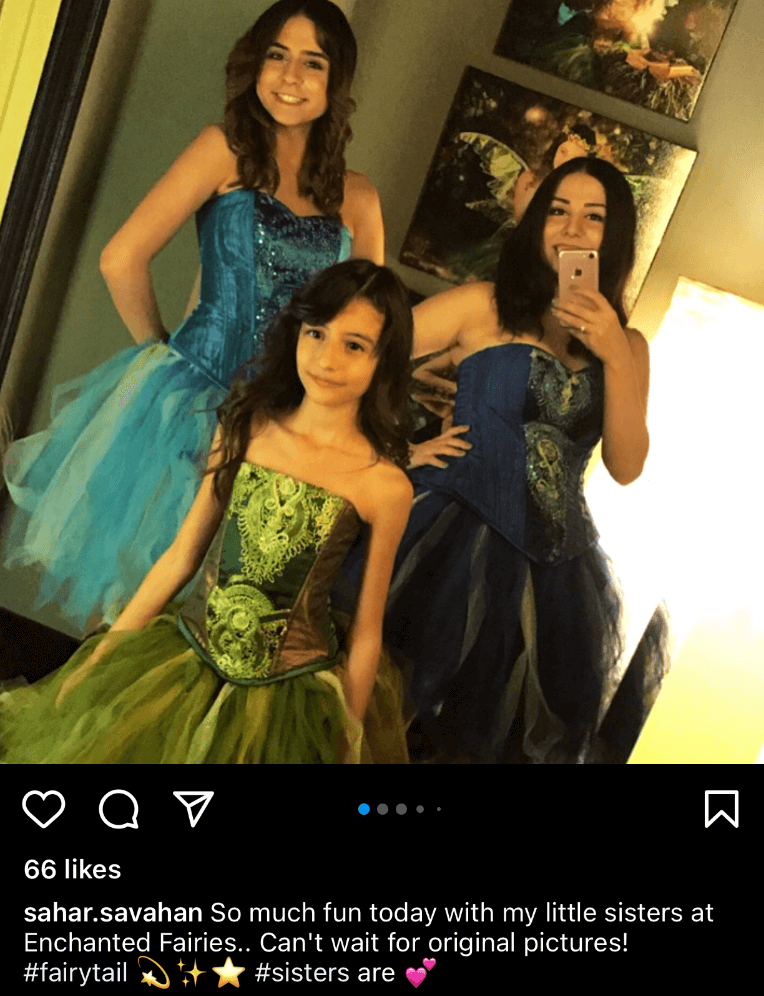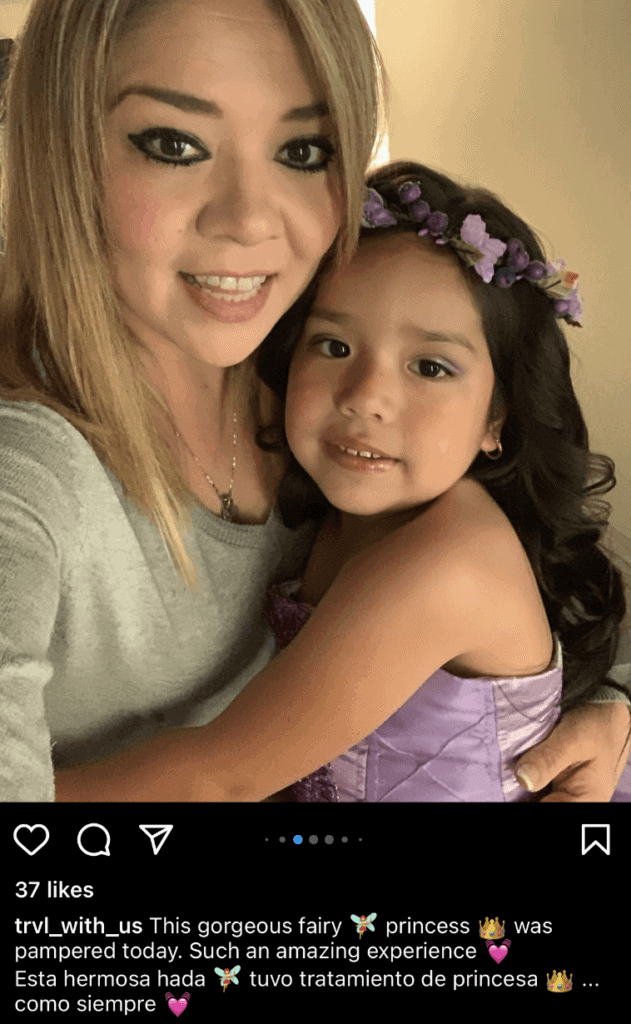 Book A Fairy Photoshoot Time!
What better way to celebrate your child's magical nature than an enchanting portrait revealing their inner selves? These images come straight from a storybook and will be cherished for a lifetime, showing your child just how much they are loved.
For an immersive, fun, and engaging photo session that you and your family will never forget, it's time to request your invitation! Learn more about our childrens fairy photography now!

There's one more thing that you should know—100% of the proceeds from the
session fee go to charity. Now that's magic worthy of a fairy and chivalrous like a knight!